m2z ltd works with a range of clients, from small local companies to national organisations. Here is a selection of screenshots from some of the websites we have worked on. Click on the image to go to the site.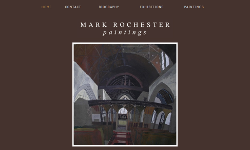 Mark Rochester Paintings
We worked with Mark's graphic designer - she provided PDF designs for us to work from. The zooming images use moo2zoom a script we wrote using mootools, the javascript framework. Most of the scripts that offer this functionality leave the user looking at a blank square while the image loads. This script uses the thumbnail until the full resolution image is loaded.
---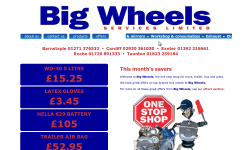 Big Wheels
We worked on with the designer who produces their printed material. The waving robot and ticker were part of the customer brief. The waving robot is an animated graphic. The ticker is an example of something that might have been done in flash, but can now be done using CSS and javascript. The information displayed can be altered using the content management system. Similarly the buttons use CSS and javascript, rather than flash or gifs.
---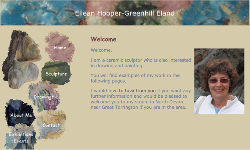 Eilean Eland
This is an example of an in-house design. Eilean wanted an informal font to differentiate from her academic work, and was keen to use colours taken from her work. The background and other images are taken from photos of her glazes and sculpture.
---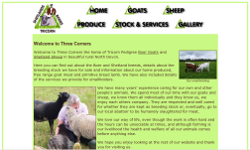 Three Corners
This is another in-house design. The starting point for the design was to create the logo based on the name and using stylised images of the livestock held on the smallholding. This was used to create the look and feel of the site.
---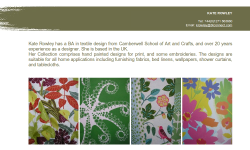 Kate Rowley
This website is for a textile designer who just needed a contacts page. The design is based on the existing logo used in printed material and sample images are used to give a feel for the type of work offered.
---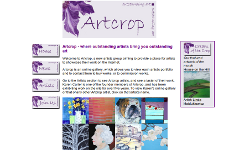 Artcrop
Artcrop provides a place for artists to showcase their work on the Internet.

Artcrop is an online gallery, which allows you to view each artist's portfolio and to contact them to buy works, or to commission works.
---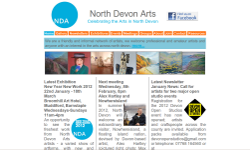 North Devon Arts
North Devon Arts is the major membership networking group of professional and amateur artists and anyone with an interest in the arts in North Devon. The requirement was for a multi-image gallery section, showcasing over 100 members' work. Also required was uploads for newsletters, events and exhibitions and the ability to dynamically update the home page to reflect new content.
---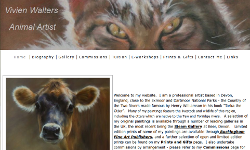 Vivien Walters Fine Art
This website is for an internationally published artist running painting courses in North Devon. The design brief included the requirement to allow the client to be able to update both the workshop schedule and the gallery section, with an easy-to-use content management system.